Simulating Colliding Black Holes Using Falcon
Computational astrophysicist Zachariah Etienne's work on Falcon provides the foundation for our understanding of the black holes and how they orbit.
Experimenting With Genetics
IIDS Bioinformatics Data Scientist Sarah Hendricks analyzes everything from the genomes of wireworms to Catalina Island foxes and the human microbiome.
Work at IIDS
We are looking for several people with varied specialties to join our interdisciplinary team!
Adapting Genomes: Sagebrush Show Resilience in More Ways than One
Even in the most extreme environments, plants survive and thrive. Well acquainted with the harsh mountain conditions, BCB student Lukas Grossfurthner uses genomic tools to study these tenacious plants.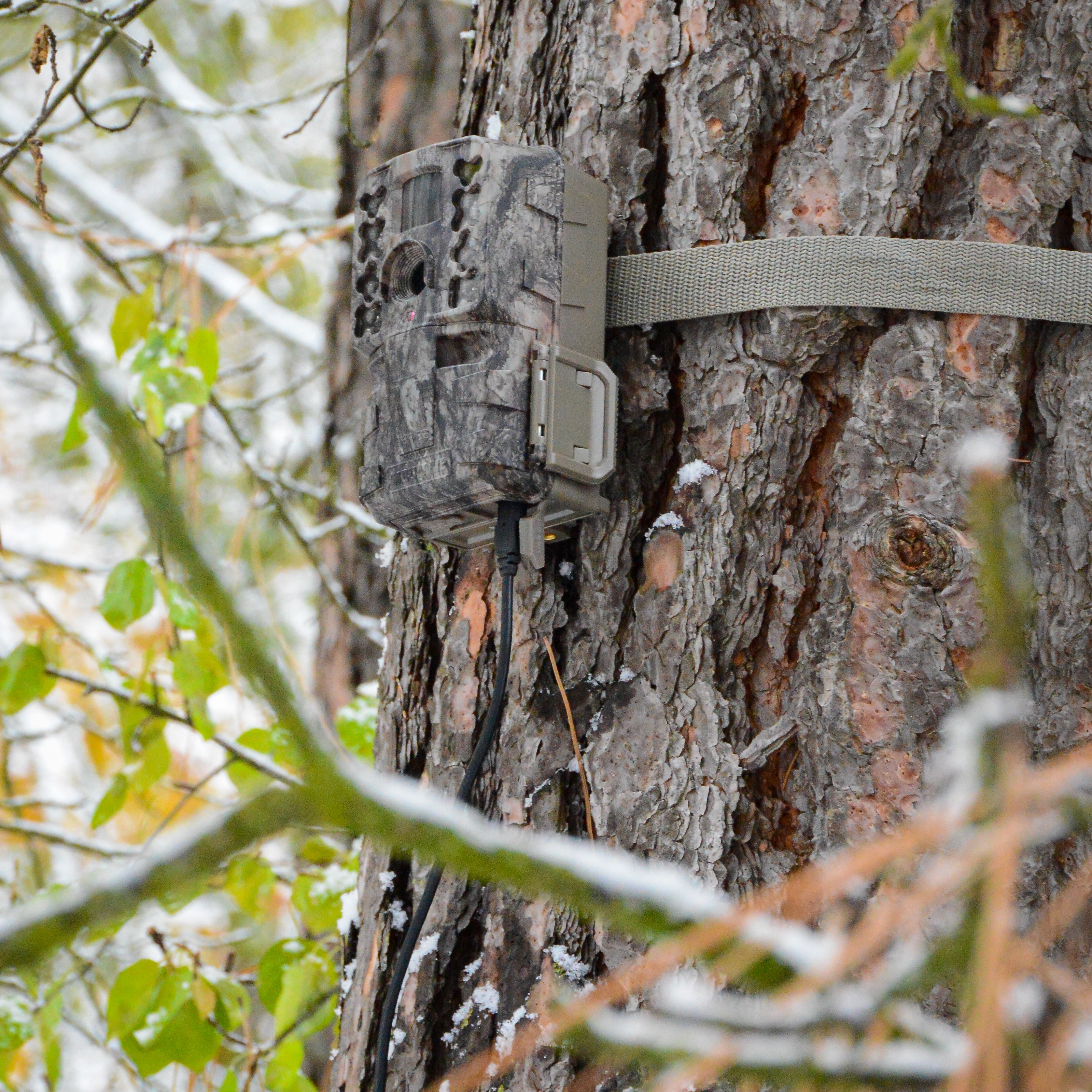 AI at the Edge
The trail camera being developed by Luke Sheneman holds potential to transform how we study ecosystems
Climate Change in a Galápagos Snail Shell
Christine Parent was first inspired by the Galápagos islands when she was eighteen. After years of specialization on endemic land snails, she realized the need for a broader, interdisciplinary vantage point on the ecosystem.
Fox Research Studies Cancer Susceptibility in Threatened Wildlife Populations
A recent study aims to analyze the connection between cancer susceptibility and genes in wildlife populations – a connection that could further decipher the role of cancer in threatened wildlife populations.
Falcon Supercomputer Now Available to U of I Researchers
Falcon, a supercomputer offering more than 10 times the processing power of any academic cluster in the region, is now available for use by University of Idaho faculty, staff and student researchers.
Genomic Inference Workshop Benefits University of Idaho Chipmunk Research
BCB doctoral student David Sneddon is using what he learned in a workshop on genomic inference from low-coverage whole-genome sequencing data for his thesis investigating the red-tailed chipmunk genome.
From Moscow to Silicon Valley and Back Again
John Brunsfeld's passion for technology and the arts brought him from Moscow to Silicon Valley and back again. A full stack developer for IIDS, he works on projects that help make positive, non-commercial impacts on the community.
Computer Science Alumna Shares Experience as Software Engineer
University of Idaho alumna Samantha Heck ('19) returned to Moscow to share her experience as a high-level software engineer at Commerce Architects to Computer Science seniors.
Mathematical Models Allow Researchers to Predict Viral Spillover from Wildlife to Humans
An interesting phenomenon arises when killing off wildlife populations that are transmitting lethal diseases to humans: it tends to increase viral spillover. Scott Nuismer explores why and how this occurs in his latest publication.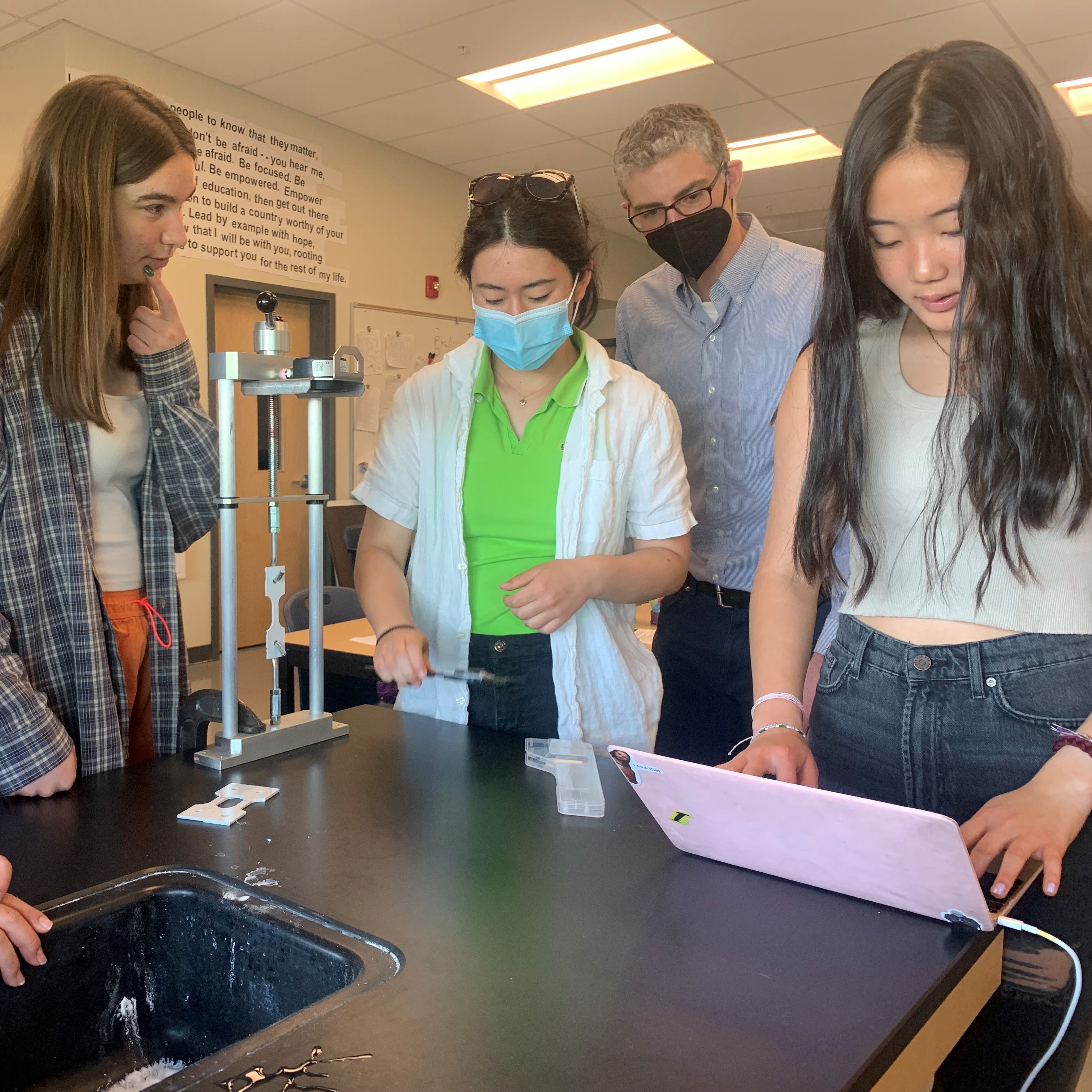 Outreach Activity Teaches High School Students About Molecular Deformation & Additive Manufacturing
A group of students at Pullman High School explored the science behind the PrinTimber project, which uses 3D printing to transform timber waste into housing. They learned how polymers change when stretched on a molecular level. PrinTimber utilizes this concept to benefit affordability, sustainability, and tackle climate change one house at a time.